Cooperatives for a Better World
Beautiful Design Made Simple
Cause Development and Communications
When you work for a CEO that has big ideas and a strong vision, you learn how to be creative and find ways to get things done on a small budget. Cooperatives for a Better World was one of these projects. At the beginning, it was creating presentations, messaging, and videos to get support for the initiative. After getting support from worldwide leaders, we transitioned to marketing materials and communications plans. This campaign stretched me to think creatively and learn how to turn passion and vision into impactful programs. Throughout my time working on this campaign I:
Wrote content to clearly communicate the vision and goals

Scripted presentation and awareness videos

Worked with international organizations to coordinate communications with global leaders

Provided video direction and production assistance for video shoots with international leaders

Developed content and provided creative input for the campaign website.
I helped script and develop this "What If" video that got the campaign started.
This video was shot during the 2016 International Summit of Cooperatives and played on the last day of the event. I provided production assistance and coordinated shoot locations and details.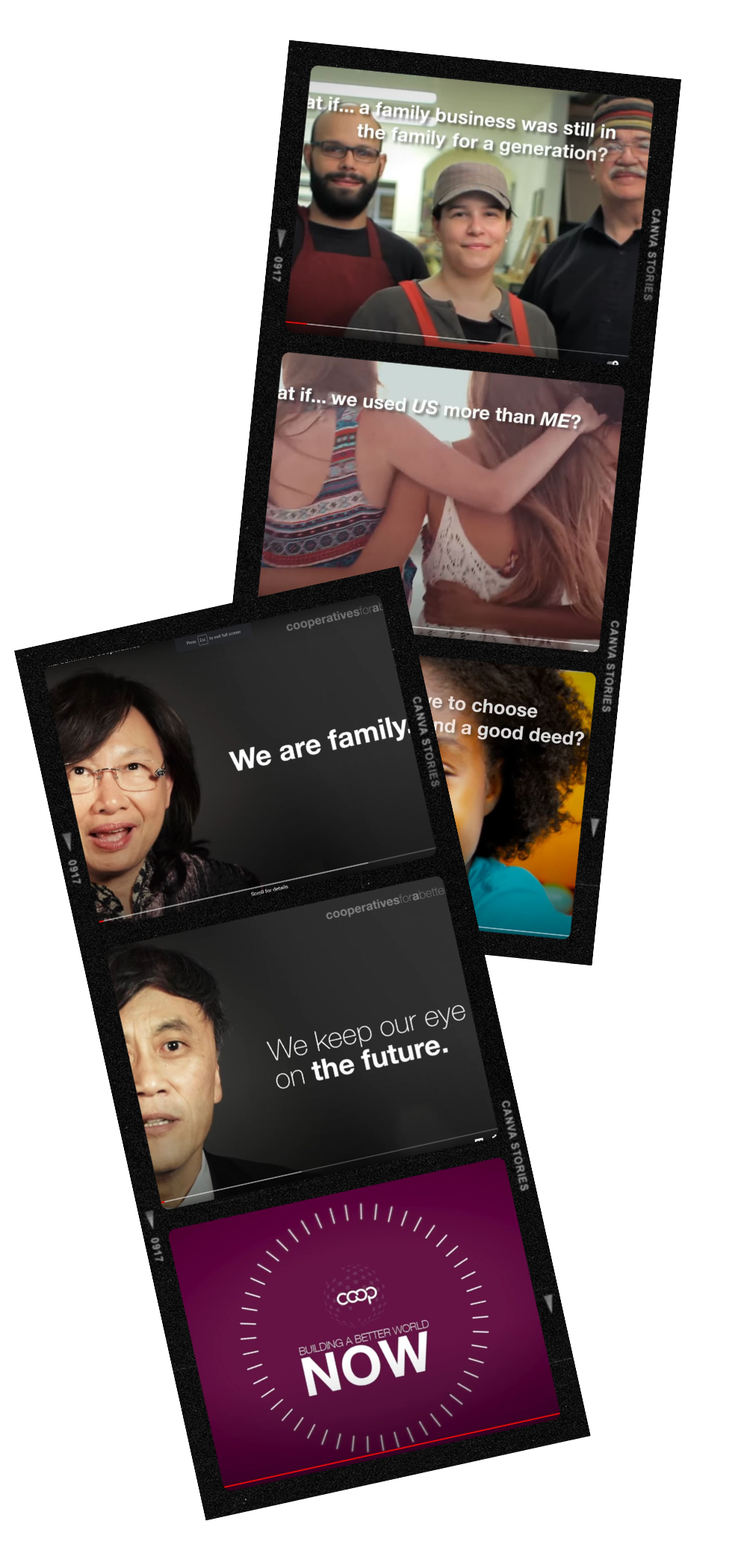 "You can't wait for inspiration, you have to go after it with a club."